InnovX-BCR Innovators Bootcamp
The Innovators Bootcamp is a 6-week program that will help you understand the basics of innovation and entrepreneurship. You will learn how to identify problems, develop solutions, and build a business.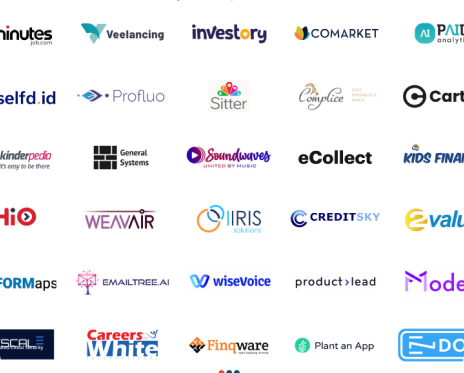 Join a network of innovators, clients, investors and mentors from the business world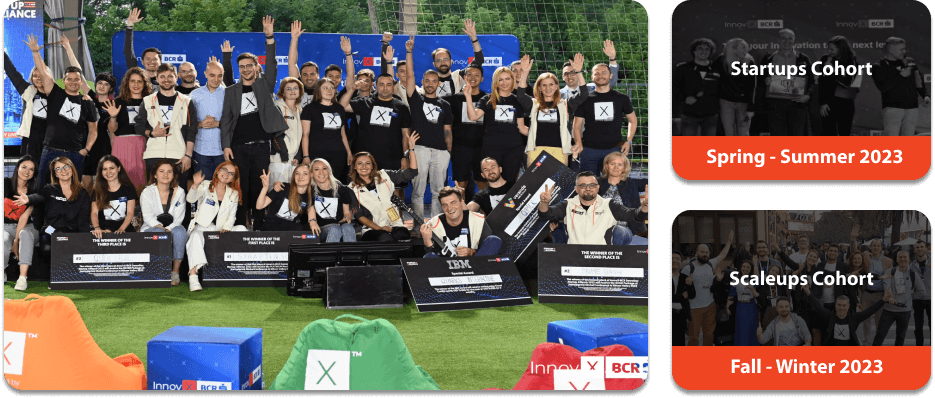 In the next couple of years, CEE will witness an accelerated development of the investment ecosystem.
InnovX is an accelerator that empowers innovators, backed by investors and industry experts, allowing them to flourish by harnessing their skillsets in a radical new work space.
In 2023, BCR will cover the costs for all the scholarships allocated to the entrepreneurs in this project, the logistics courses, and costs, without requiring equity in the companies selected in the program.
POC
The chance to collaborate with industry leaders
Investment
The chance to pitch our partner investors
Conferences
Access to global conferences and business events
Community
Access the community program
There is no better time to innovate than now!
€47 mil+
Funding Raised
Over €35 million, 1000 investors, and counting
485
Work Certifications
Get work certifications from a range of leading programs from InnovX.
263
Total Events
Business events networking opportunities summits international highly effective and powerful multi-step campaigns.
248
Corporate Open Innovation
Our international platform generates steady leads for companies that cannot be found on any other open innovation platform.
233
High Skill Jobs
Learn the skills that will make you one of the first innovators to work on this brand-new type of team.
40
European Grants Investments
To better assist you in scaling up your business, we gathered a team of 50+ mentors and entrepreneurs that are eager to impart their knowledge with you
Mihaela Toader,

Ilfov County Manager and Former EU Funds Minister

"InnovX-BCR is one of the best examples of innovation in business and for helping startups innovate, we have learnt a lot from them and we hope that we can continue the journey together."
Call to action & registration
Intensive promotional process involving media, road-trips, pipeline events with high-schools, universities, corporates.
05.06.2023-12.08.2023
Fast Track Days & selection
Intensive selection effort. We estimate 100 startups to be selected for pitching and Q&A in front of the InnovX-BCR jury.
16.08.2023-26.08.2023
Pre-acceleration phase
Intensive education and consulting effort involving Mentors, Experts from BCR & Representatives of Global Service Providers dedicated to startups, General Partners of Partnering VCs.
04.09.2023-14.10.2023
Acceleration phase
Intensive ecosystem organisation effort. Public exposure at Elevator Pitch with BCR and BCR Corporate Clients, Startup Grind Bucharest. Intermidiate Pitching in front of partner VCs, POC Corporates, Volunteering students, Board of advisors. Enrolment in Startup Programs/Marketplaces of Global Service Providers.
16.10.2023 - 24.11.2023
Post Acceleration phase
Continuous intensive ecosystem organisation effort. Public exposure in media: Startup.ro, Ziarul Financiar, George for Micro events & orther events sponsored by BCR: Hackathlons, Conferences, Festivals.
06.03.2024-09.06.2024
Demo Day
Hyper intensive event organisation effort & ecosystem (investors and clients) gathering effort.
November 2023
US Bootcamp East Coast
Intensive international ecosystem (investors & clients) organisation effort. Workshops in partnership with Global Service Providers, community partners.
01.05.2024-12.05.2024