The InnovX-BCR Program is a unique initiative that provides startups with a platform to grow and scale their businesses. The program is designed to help startups access the resources they need to succeed, including mentorship, funding, and networking opportunities. With a focus on innovation and entrepreneurship, the program is the perfect launching pad for startups looking to take their businesses to the next level.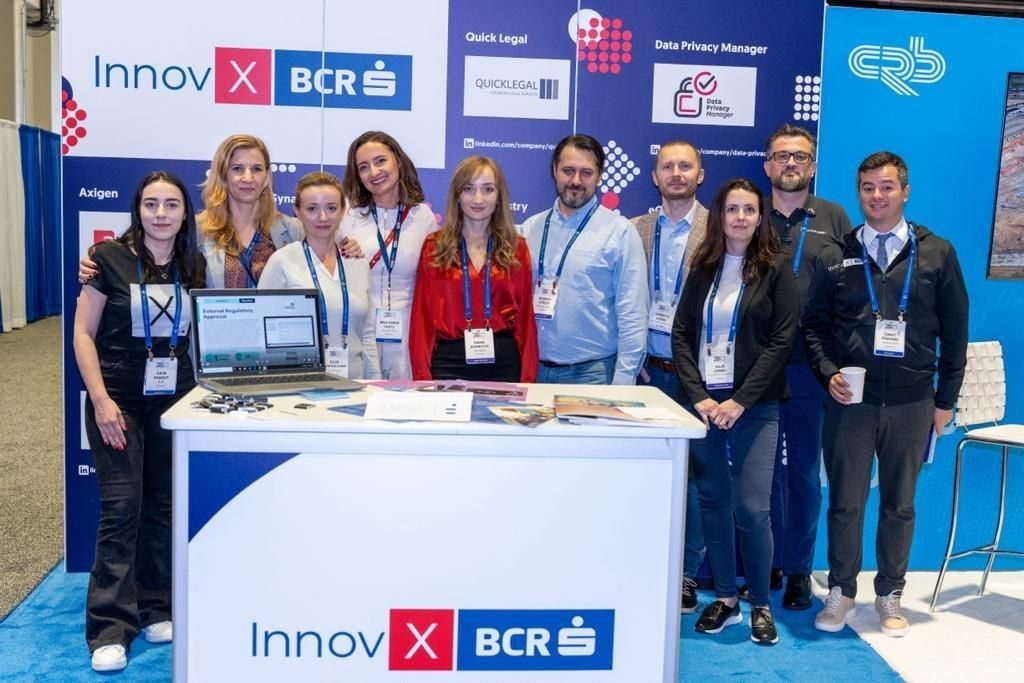 Recently, 9 alumni of the InnovX-BCR Program participated in the SelectUSA event held from 1-4 May. The event was a showcase of some of the most innovative startups from around the world, with a focus on promoting investment in the United States. The alumni were part of the Romanian delegation and could be found at booth no. 541.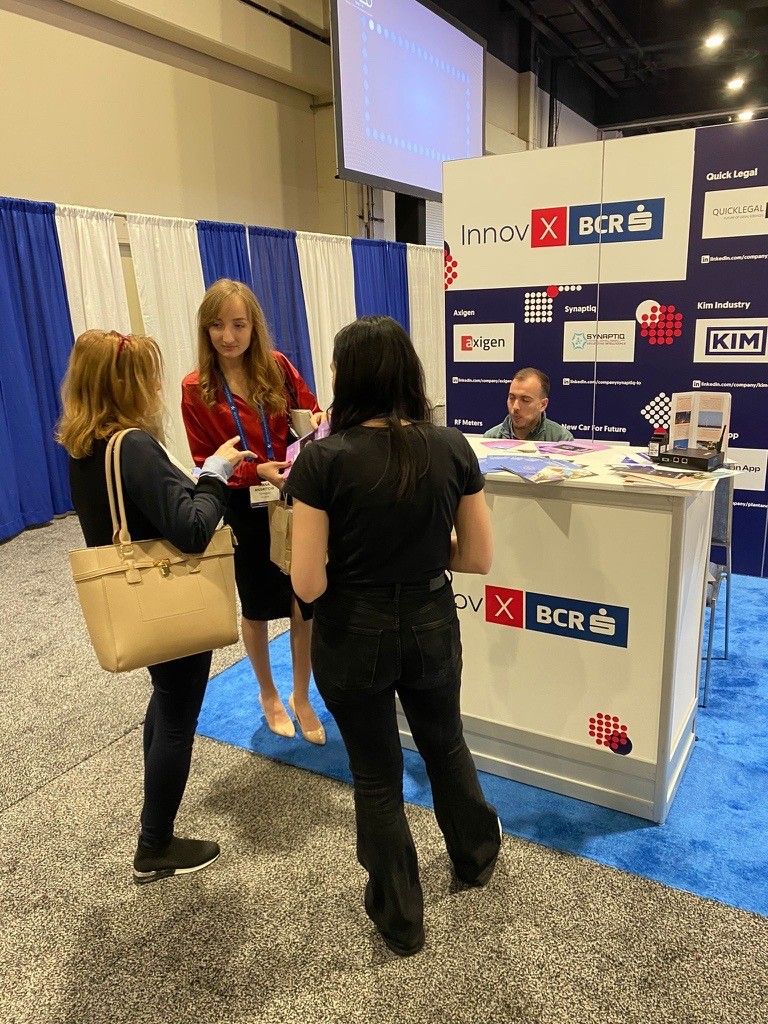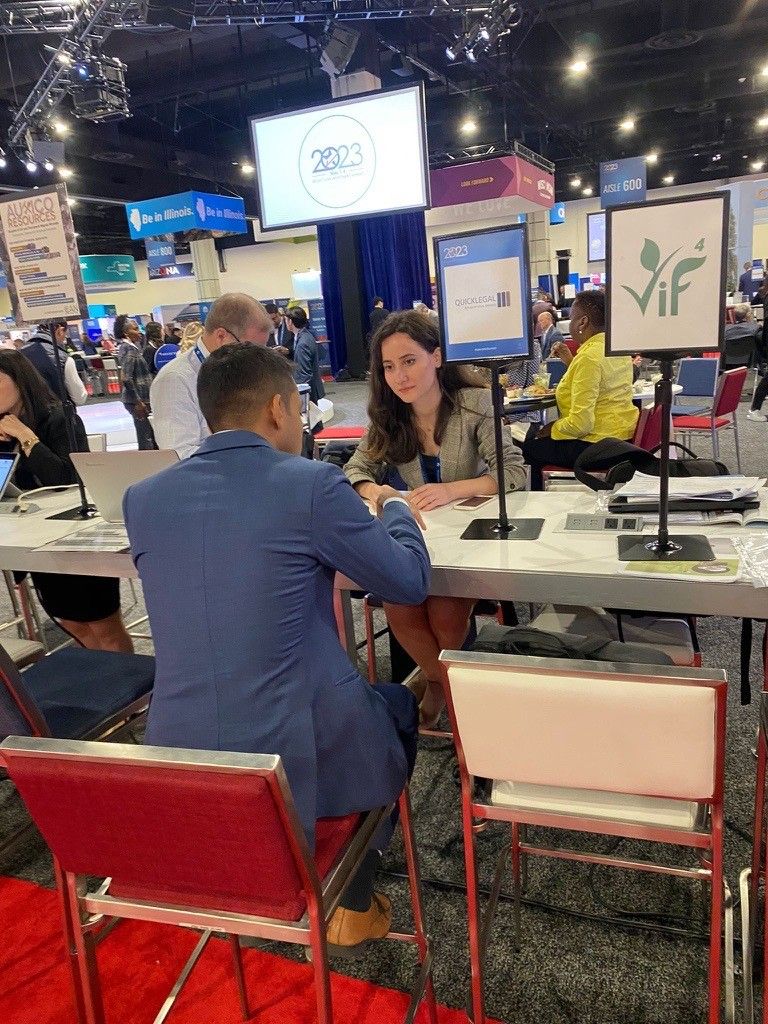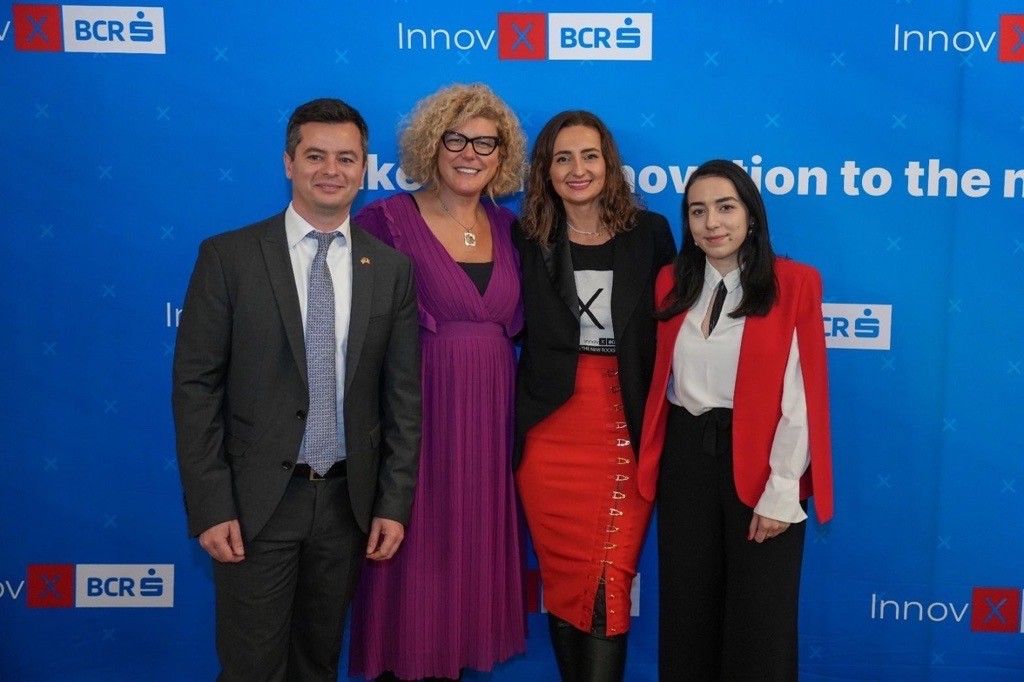 Let's dive a little deeper into what Select USA is all about! The event is organized by the US Department of Commerce and is designed to promote foreign direct investment (FDI) in the United States. It brings together investors, companies, and economic development organizations from around the world to explore business opportunities and connect with potential partners. The event features keynote speeches, panels, and networking opportunities, and is attended by government officials, business leaders, and investors from around the world. For our alumni at InnovX-BCR, Select USA was a chance to showcase their innovative startups and connect with potential investors and partners. The event provided an excellent platform for them to gain exposure, share their ideas, and forge valuable connections that could help take their businesses to the next level. Our alumni were part of a Romanian delegation led by AmCham Romania, which was one of the largest delegations at Select USA. This allowed them to be part of a broader Romanian community and showcase the country's emerging startup ecosystem. The Romanian delegation also had the opportunity to attend various networking events and meet with officials from the US government, which further strengthened the relationship between the two countries. This event is the highest-profile event dedicated to promoting Foreign Direct Investment (FDI) into the US. Since the event started in 2013, it has directly impacted more than $80 billion in new U.S. investment projects, supporting over 60,000 jobs across the United States and its territories. This year, the event was attended by approximately 4,900 people from 83 countries, including representatives from 50 US states and 5 US territories. There were 230 speakers, 16 governors, and 21 Chiefs of Mission.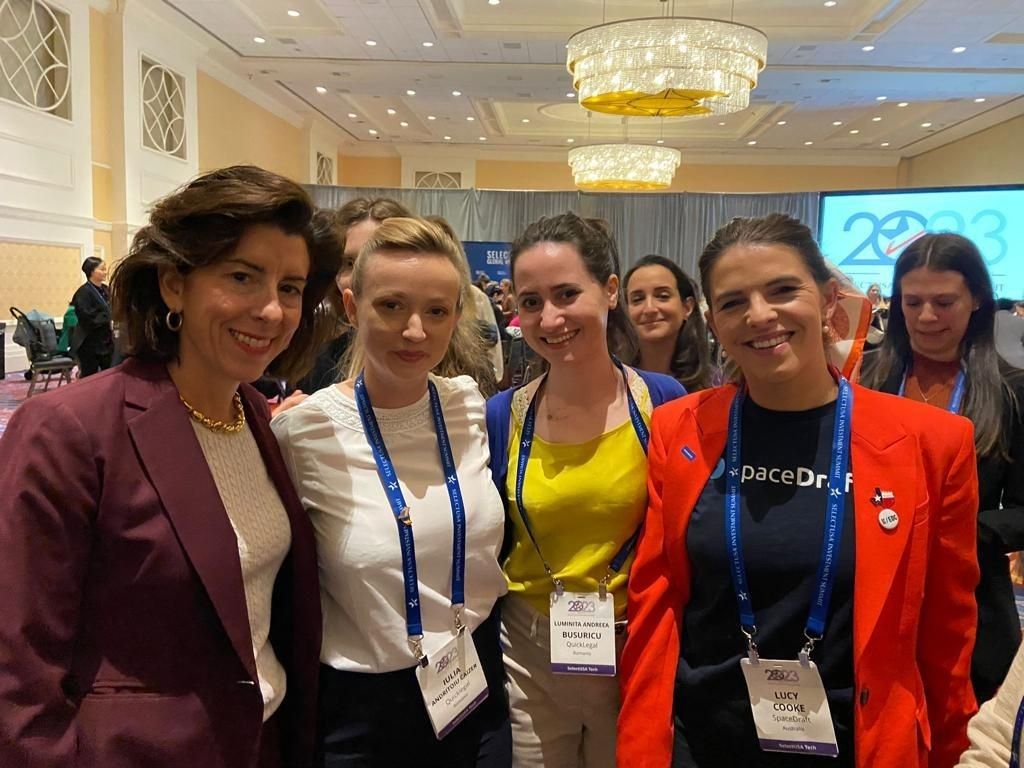 The Select USA Investment Summit is an opportunity for companies to showcase their business and connect with potential investors. This year, there were 79 tech startup companies that pitched in 10 different SelectUSA Tech sessions, with LetsData being crowned the World Finals Winner. Additionally, there were 190 approved participants in the mentorship network for the 2023 Cohort of Select Global Women in Tech (SGWIT).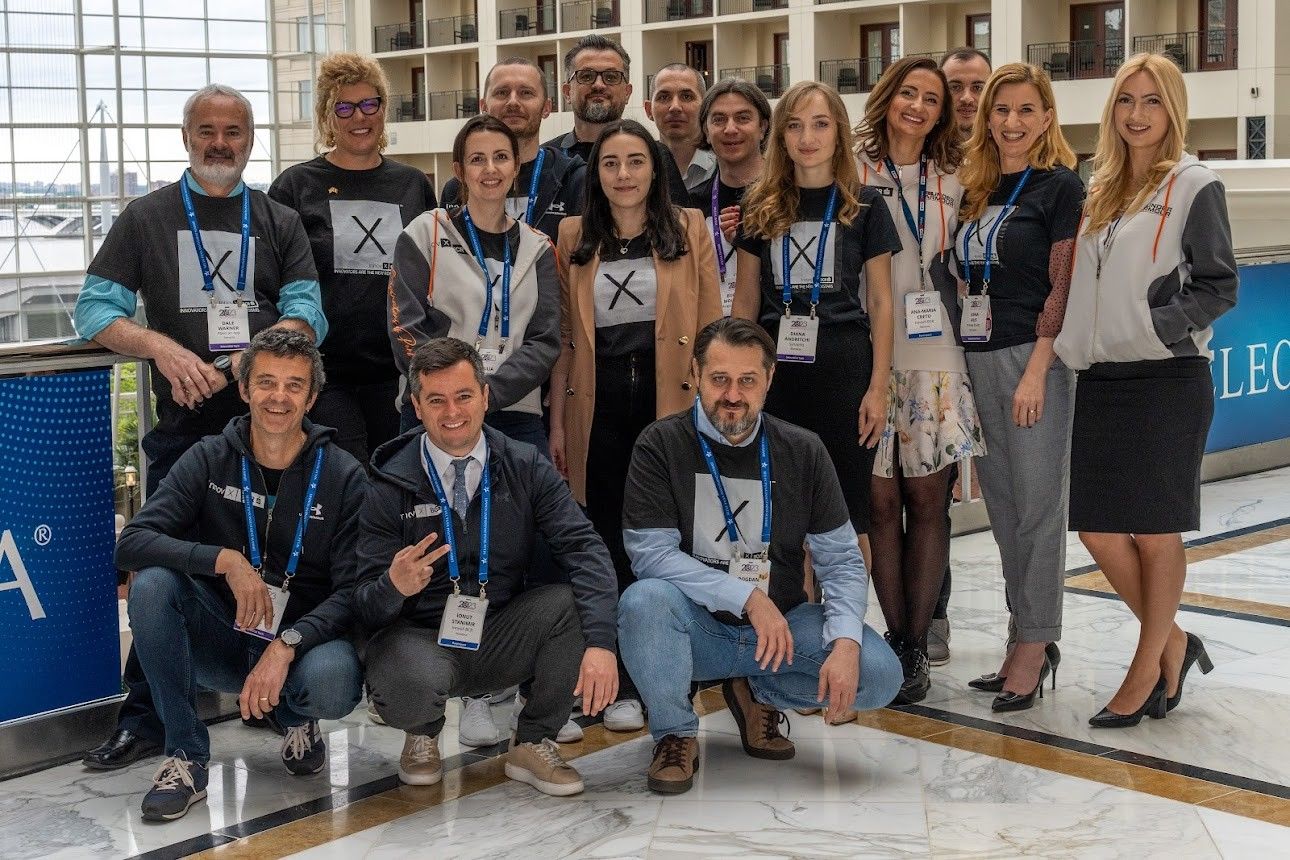 The alumni of the InnovX-BCR Program included SYNAPTIQ with Diana Andritchi and Lucian Bicsi, PRIME DASH with Ioana Rus, Catalin Rus and Malina Turcut, QUICK LEGAL with Iulia Andritoiu Caizer, Luminița Busuricu, Ecollect with Marc Schillinger, DATA PRIVACY with Dražen Oreščanin, AXIGEN with Bogdan Moldovan, Vlad Trofin and Cotruta Gabriel, KIM 4INDUSTRY with Vicentiu Corbu and Iulia Corbu, Plantapp with Bogdan Litescu, Dale Warner, Newcar 4 Future with Adrian Donca.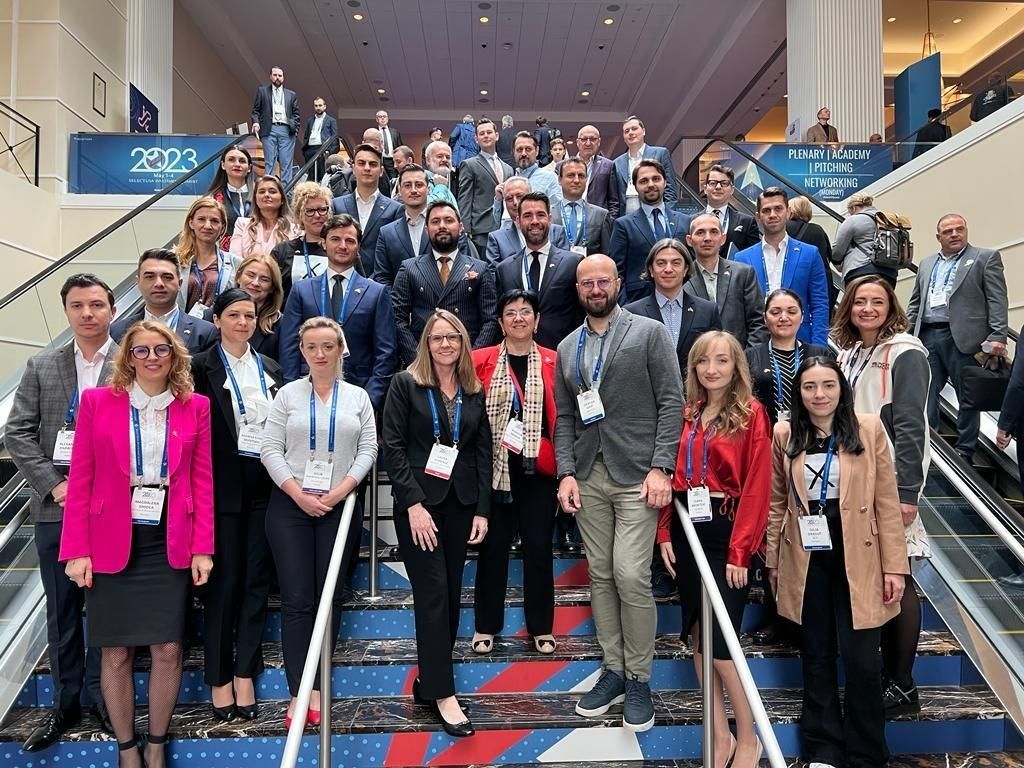 On the 2nd of May, at the Software Pitching Session, Plant an App and KOTYS Technologies were the only two companies from Romania pitching, with the rest of the participants hailing from Taiwan, Ukraine, Netherlands, Czech Republic, New Zealand, and Morocco. Watch the pitch from here! Meanwhile, Synaptiq.io was the only Romanian representative at the MedTech Pitching Session, out of other 10 companies from Singapore, Italy, South Korea, Malaysia, and Japan. Click here to see the entire pitch! In a proud moment for the InnovX-BCR Program, three outstanding alumni, Prime Dash with Ioana Rus and Malina Lucia Turcut, QuickLegal with Luminiţa Buşuricu and Iulia Andritoiu Caizer, and Synaptiq.io with Diana Andritchi were accepted into the Select Global Women in Tech, a program geared toward international female founders, entrepreneurs, and executives in the tech sector. The event provides mentors selected from across the U.S. startup ecosystem based on their interest in supporting female-run businesses and tech companies. The mentees, foreign female entrepreneurs, will be matched with mentors based on their goals, respective industries, and expertise. This event is spearheaded by Gina Raimondo, Secretary of Commerce, a respected leader with a deep understanding of the importance of economic growth and development. Her leadership and contributions to the SelectUSA Investment Summit have helped to make it one of the most important events in the world of international business and investment: Select USA.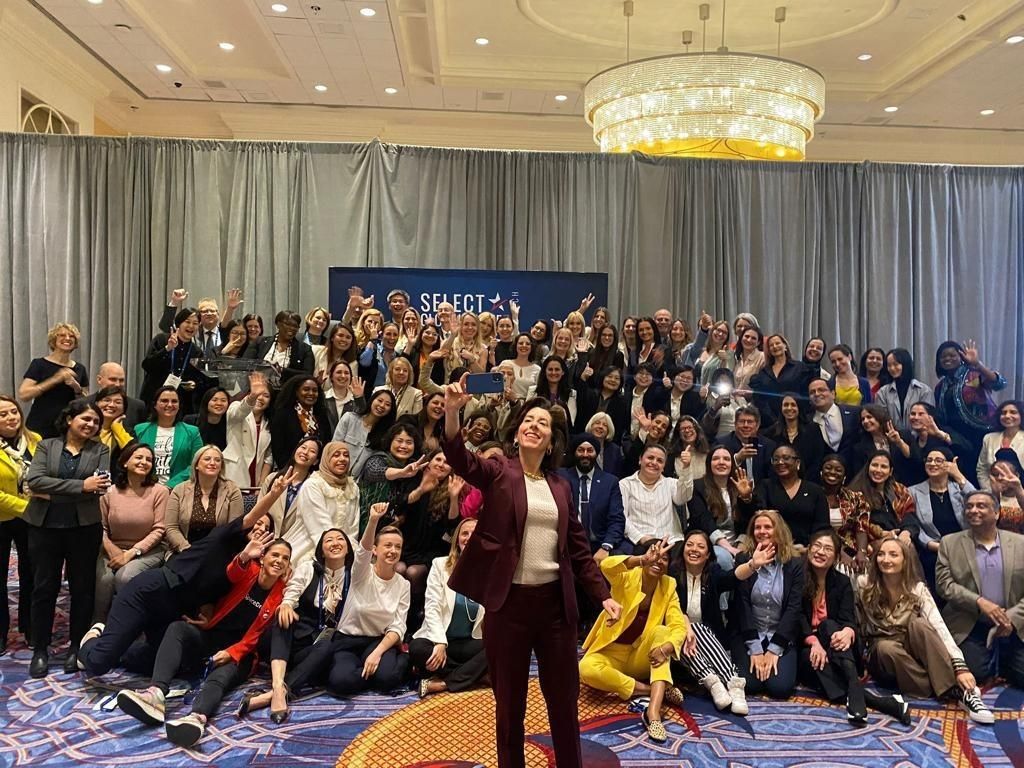 On the 3rd of May, at Select USA, Malina Lucia Turcut had the incredible opportunity to speak at a roundtable hosted by Secretary Raimondo in the Chesapeake Room J-L at Gaylord Hotel, along with six other esteemed guests. It was an honor to have one of our own represent us on such a prestigious stage and share her expertise with the wider community!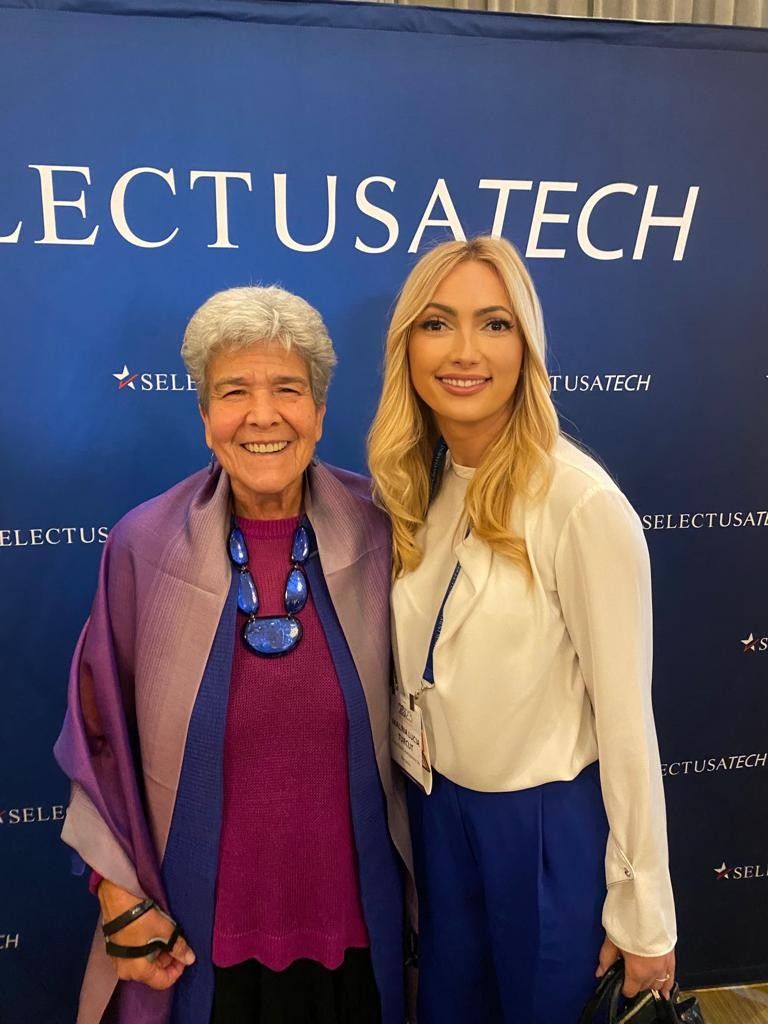 In addition to this, the InnovX-BCR Program alumni had the pleasure of attending the Welcome Reception at the Romanian Ambassador's Residence with special guests including Andrei Muraru, Romania's Ambassador, and Don Graves, Deputy Secretary of Commerce. It was an amazing opportunity to network and connect with some of the brightest minds in the industry.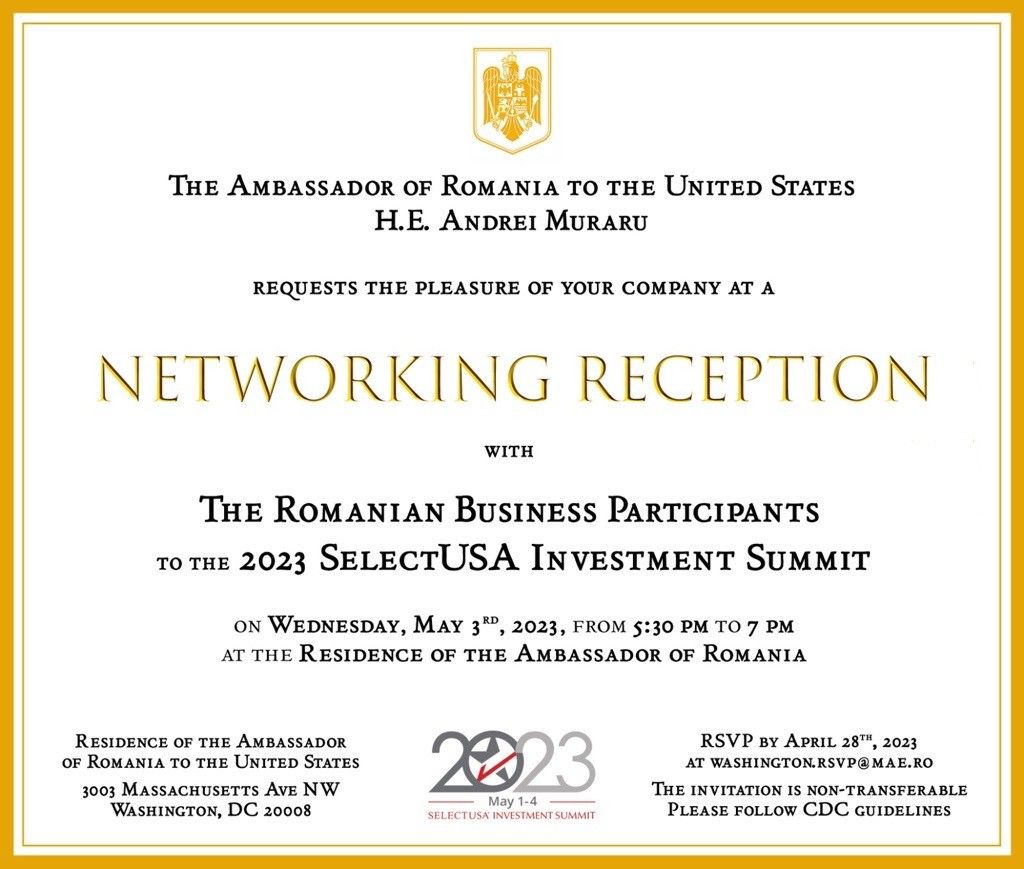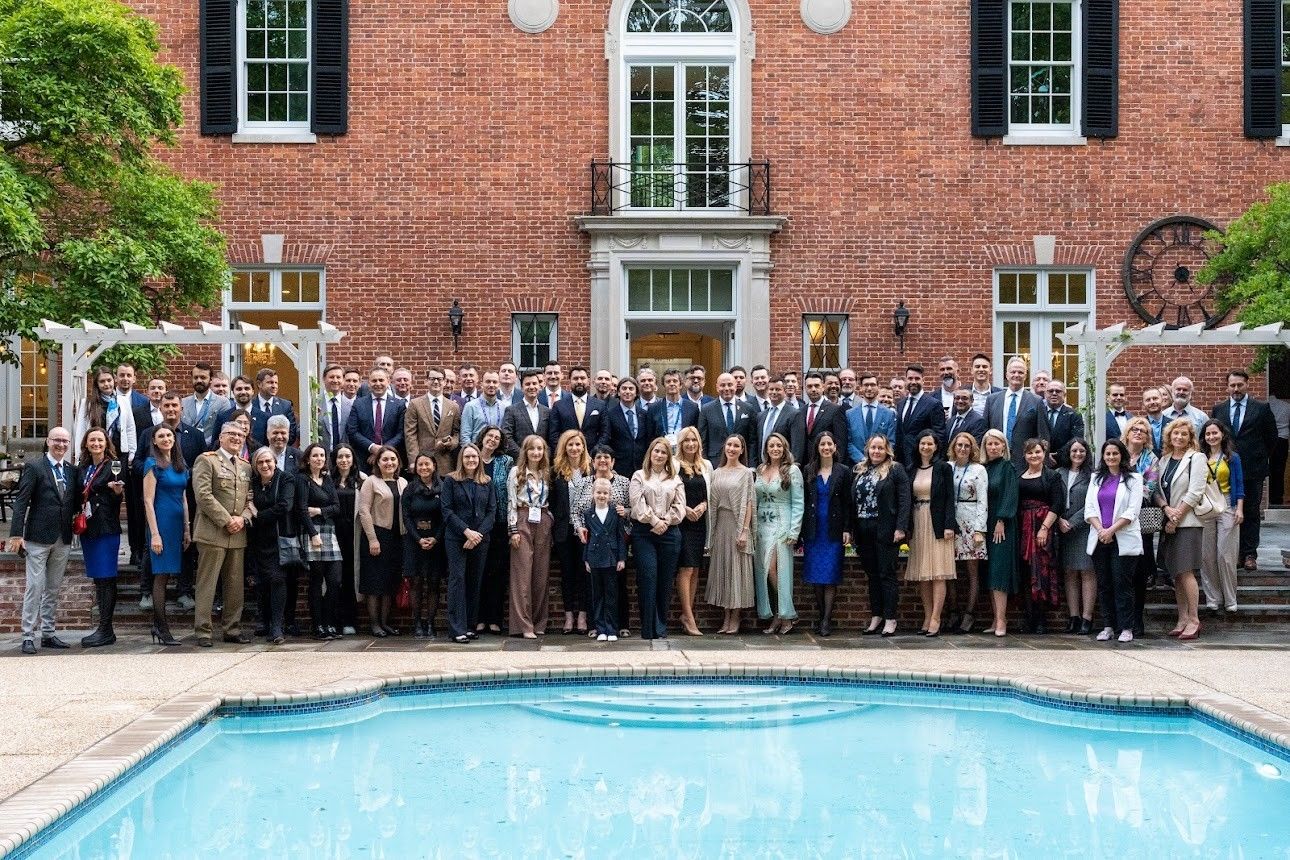 Thank you, AmCham Romania, Manuel-Iulian Cazac and Andreea Roman for the constant support and for providing amazing opportunities for our delegation. On the 5th of May, took place the Romanian Startup Days, feature three-minute pitches from PrimeDash, Axigen, QuiqlegaL, Synaptiq, KIM, and Plantapp. The event was powered by InnovX-BCR, and it showcased the incredible talent and creativity of Romanian startups.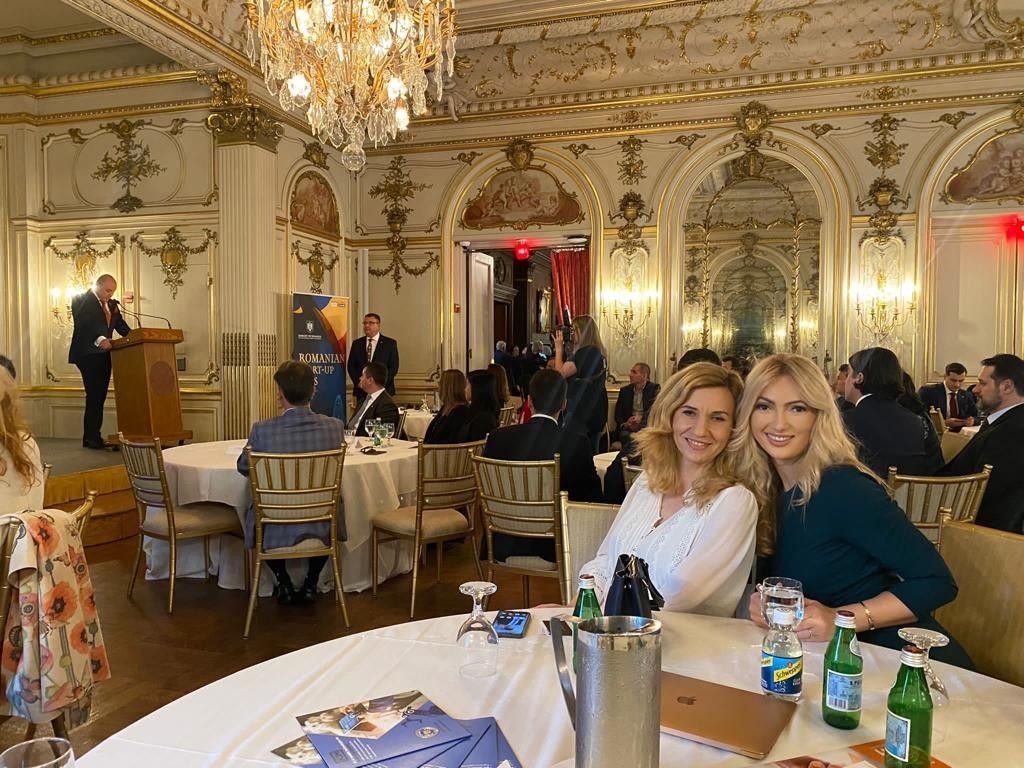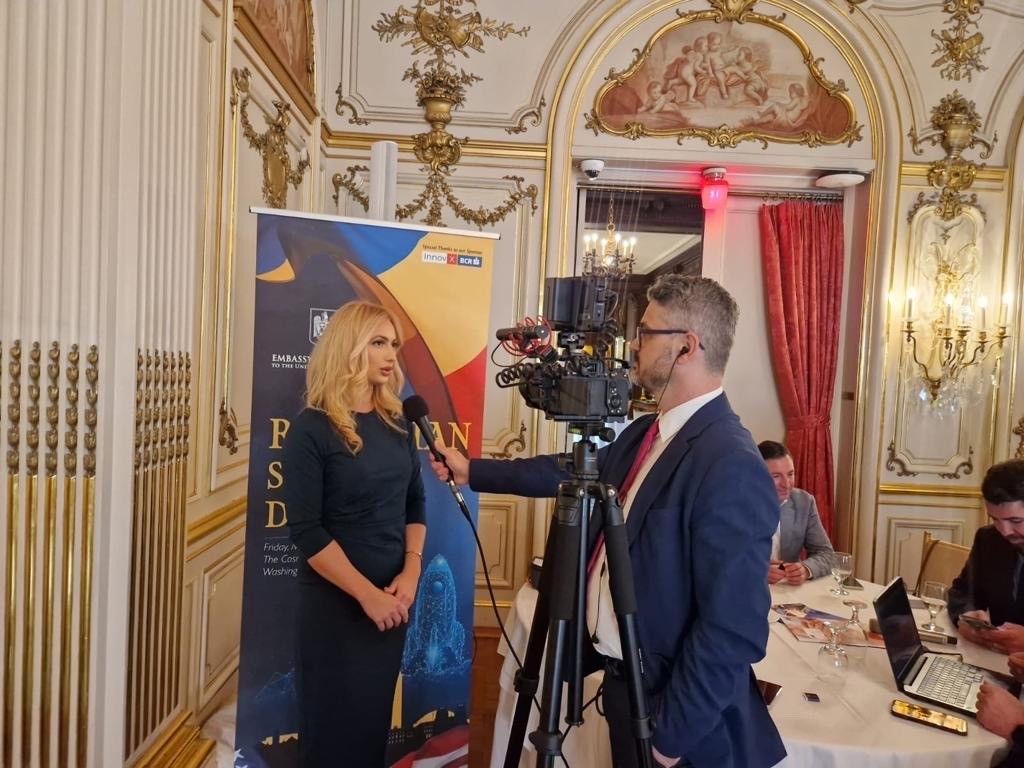 Thank you, Adrian Seceleanu, for always helping us spreading the word related to the emerging technologies on the market. The introductory remarks were made by H.E. Mr. Andrei Muraru, Ambassador of Romania to the U.S., Ms. Doreen Parekh, Director U.S. Department of Commerce, Mr. Ionut Stanimir, InnovX-BCR, Ms. Laura Gimenez, Trade Office, Embassy of the U.S. to Romania, Dr. Ahmad Nasser, Cosmos Club sponsor. It was so great starting this day with such people!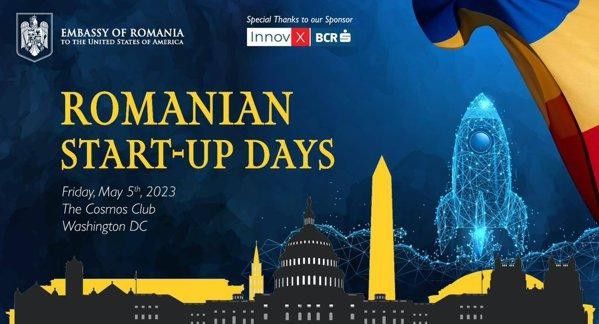 Of course, we cannot end this article without expressing our utmost gratitude to all the participants. Your presence at the event was truly invaluable and has only strengthened our conviction that InnovX-BCR is one of the best programs out there for startups looking to scale their business. We are proud to have such talented and driven individuals in our community! We would like to thank everyone who made Select USA such a memorable experience for our alumni, especially our delegation: Ionut Stanimir, Ana Cretu, Iulia Dragut, Ioana Ghiorghiade, Adrian Seceleanu. Congrats also to the InnovX Team for empowering startups remotely through global ethnology! We are excited to see where this journey will take them and look forward to seeing all the amazing things they will achieve in the future. For those interested in joining InnovX-BCR, we encourage you to check out our website and learn more about the opportunities we offer. The future of entrepreneurship is bright, and we are excited to be a part of it! InnovX-BCR is a program that offers startups the support they need to succeed in today's competitive business environment. Through its partnership with SelectUSA, InnovX-BCR has provided its alumni with a unique opportunity to showcase their innovative technologies and ideas to a global audience. We look forward to seeing the continued success of our alumni!