Ana Cretu is Co-Founder and Board of Advisors member of InnovX-BCR business accelerator, assisting technology startups to architect, incubate, accelerate, and expand from idea to hypergrowth, by means of leveraging the disciplined infrastructure, knowledge, resources and test environments of BCR, a top Romanian bank part of Erste Group Bank AG.
Ana has a banking experience of 11 years, with previous roles in corporate finance and investment banking, both in Mergers & Acquisitions and Equity Capital Markets, but also impact and sustainable financing. Currently, within BCR Social Banking Department, Ana's main focus is to both generate and lead projects at various stages of the innovation process. She focuses on a wide array of activities including design, pilot execution and evaluation of impact, alongside with tech startups graduating the InnovX-BCR accelerator and various other partners, including BCR clients, NGOs, public authorities or technology providers partners.
Ana is a fellow of the Aspen Institute Young Leaders Program and believes in the passionate pursuit of real collaboration between the people behind startups and corporates, as well as in building long-term partnerships, finding the best timing for the good tech, mitigating risks, maximizing potential, and moving innovation forward at an international level.
Much of her current endeavors both as a banker and as a supporter of tech startups concentrate on uncovering the sometimes hidden positive impacts technology can have on health, education, well-being, prosperity, equality, climate, work and ethics.
The most recent initiative BCR launched in collaboration with Jobful, an InnovX-BCR alumnus, is www.jobs4ukr.com – a fully digital platform matching talent from Ukraine with job opportunities in Europe during the humanitarian crisis. Currently, the solution runs under Project Voyager NGO, and it was developed with the support of the United Nations High Commissioner for Refugees, International Organization for Migration, EBRD, Druid AI, Microsoft and EY Romania.
Ana Cretu is very present in the InnovX-BCR events, having her at the Scaleup Cohort 2022, leading 40 Scaleups team members into a new InnovX-BCR adventure.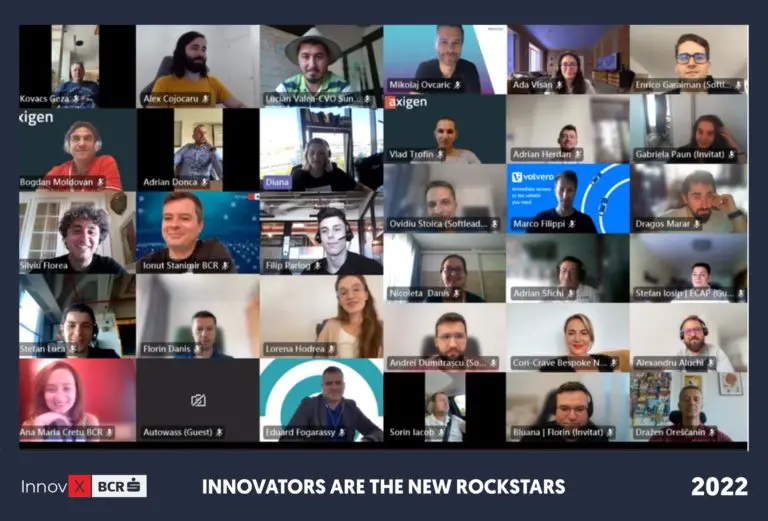 Ana was a moderator that added value at the InnovX-BCR Startup Alliance event on 15th of June as well, namely at "Jobs4UKR, an InnovX-BCR Startup Alliance project".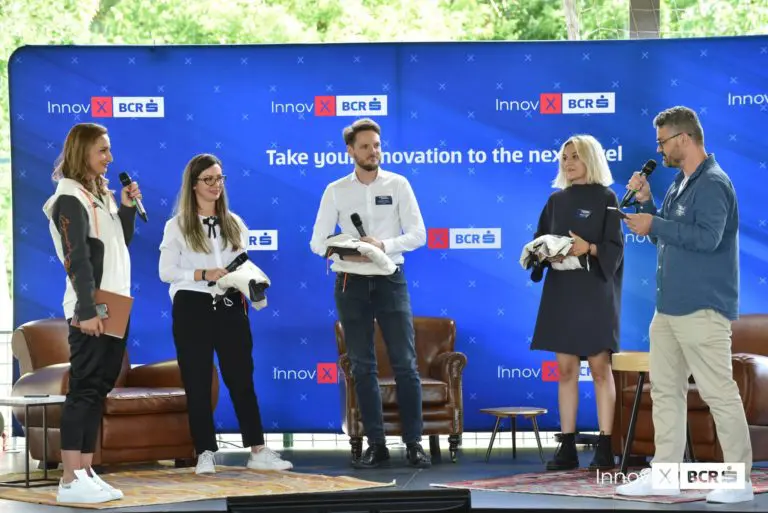 She was also a moderator at Wolves Summit 2021, being present at the conversation about the topic "Is CEE already a Global Cluster of Innovation?"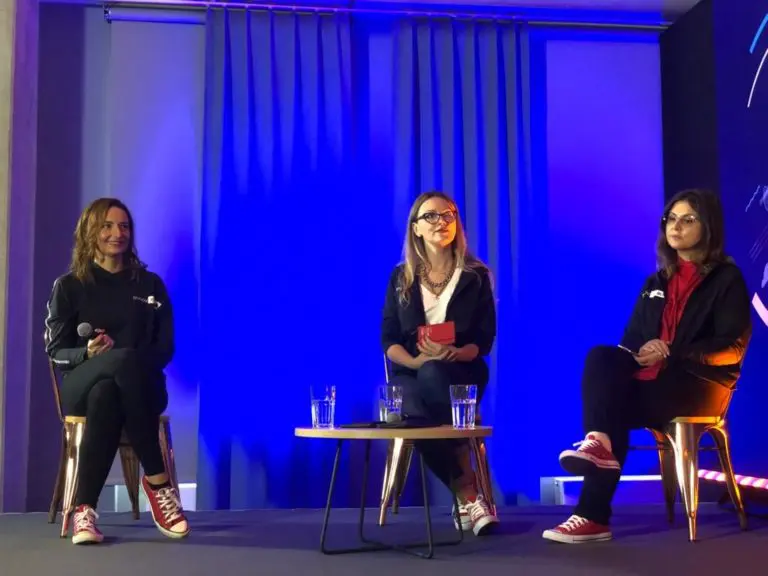 Thanks, Ana Cretu, for your involvement in this program!
In order for the startups to accelerate, they need firstly a better interaction with more mentors, so that they can have access to even more knowledge and know-how about entrepreneurship. The type of guidance that our mentors offer proves to have a relevant efficiency in the scaling of the startups of the InnovX – BCR program. Their strategies and practical examples from the market can be explored by joining our program here!