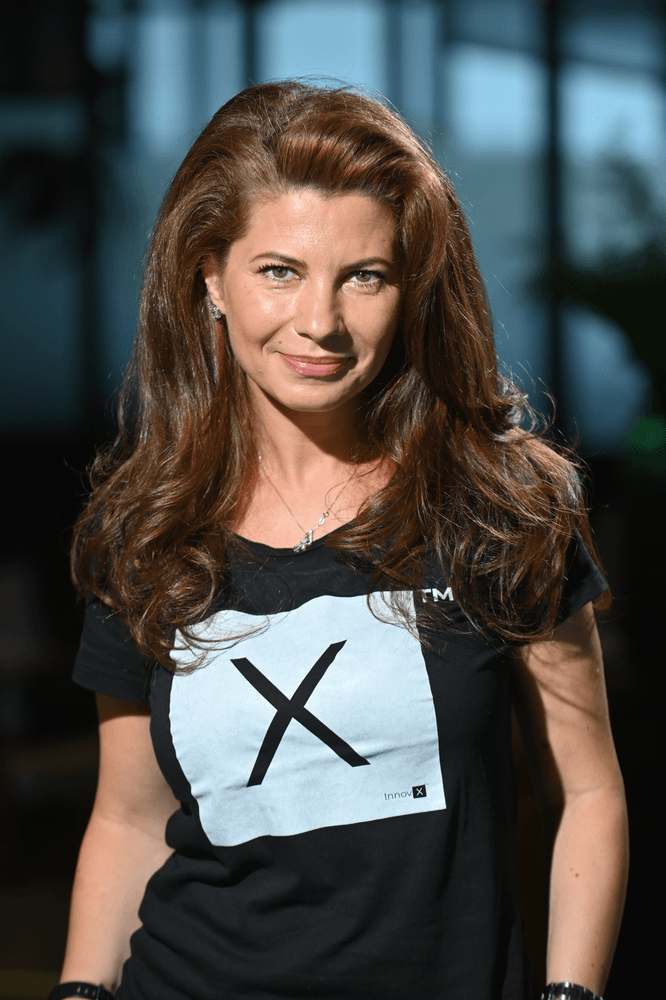 Let us introduce a core member of the InnovX team! Madalina Hagima, Chief Legal Officer, has been by our side since the very beginning, in 2019
Mădălina Hristescu is the Founding & Managing Partner of Hristescu & Partners (HMP), an innovative, tailor-made solutions law firm in Romania, providing extensive legal services in Banking, Non-Banking, IT&C, Data Protection, Digital, Sports & Entertainment law, Mergers & Acquisitions, Corporate Governance, Real Estate. As an active promoter of innovation and smart efficiency in both management solutions and client services, Mădălina is in a constant search for innovation and digitalization in all areas of work. She is involved in legal growth and legal technology development, providing for insightful advising in various projects in the field.
As a Lawyer, Mădălina coordinates Mergers & Acquisition transactions and counsels clients on IT&C, Banking, Non-Banking and Financial Services, Corporate Governance, Employment & HR, Real Estate sectors. As an Entrepreneur, she understands and supports the daring challenge of the status quo, by investing resources in start-ups that may shape our future and the future of legal industry.
Mădălina Hristescu is the founder and organizer of Global Legal Hackathon in Romania and currently an active member (judge and mentor) at InnovX tech business incubator, organized by Romanian Commercial Bank and supported by Google.
From 2019, Madalina held 8 workshops with themes like "Legal aspects of Investments", "How Legal Schemes can help Motivate/Attract Human Capital & Enable Sustainable Growth". She also held 25 1:1 Mentoring sessions where each Alumni could benefit from her expertise.
Start-up.ro shared Madalina's thoughts of being a mentor and the whole InnovX – BCR experience
"As the director of the Startups 2021 cohort, I saw the accelerator from all angles and understood – hot and inside – all the turmoil and complexity of the problems that come with the brilliance of the idea of ​​innovation. It is a difficult exercise, an exercise in which all companies enter somewhat relaxed, but they come to understand that certain slippage is not tolerated, that it takes a lot of discipline and a lot of will. This, in my view, is also the effort required to market a successful product or service"
The InnovX – BCR Demo Day is the most anticipated event for every cohort. In the video below, Madalina is sharing some thoughts about the event and the accelerating program itself.
"The accelerator is a great experience. the startup ecosystem as an idea is a fascinating world, a world of which I became addicted because it does create addiction. On one side I learned a lot from the startups, from the participants and on the other side I'm sure we will manage to create common experiences. The workshops I provide are centered around the idea of how the right tools can help motivate and attract the human capital while enabling exponential growth. "
https://www.youtube.com/watch?v=bPWi9NrZMBQ
If you are part of an Innovative Startup and want to benefit from Madalina's and other mentors' expertise, join the InnovX – BCR Startups Cohort